This is a traditional Mexican breakfast. It is almost like breakfast nachos. The crisp sauteed tortillas are complimented by creamy melted colby cheese and tender chunks of avocado and tomato. Serves 2.
Ingredients:
6 corn tortillas, cut into quarters
2 tablespoons oil
1/2 onion, diced
1 clove garlic, minced fine
4 eggs, beaten
salt and pepper, to taste
1/4 cup pickled jalapeno slices
1 tomato, diced
1 avocado, peeled, pitted, diced
2 cups shredded colby cheese
Directions:
Preheat an oven to broil.

In a large non stick pan heat oil until very hot. Add the tortillas and onion.

Cook until the tortillas are crisp. Add the garlic, saute until fragrant.

Pour the eggs over and mix until fully cooked. Season with salt and pepper, to taste.

Top with jalapenos, tomato, and avocado. Cover with cheese and place under a broiler until the cheese is browned and crispy.
Author:
.
Back to the Avocado Recipes home page.
Add a Review or Comment:
Data:
Published: September 17, 2011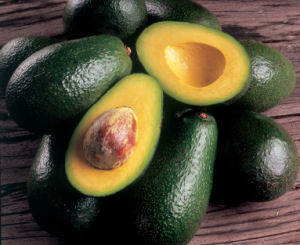 Similar Recipes:
Avocado Tacos
These tacos are a low calorie alternative to ground beef. They are also light and refreshing, great for summer time or an easy ...
Avocado Dip
You've had guacamole before, but this rich dip is thicker, creamier, and just perfect for salty crackers and crunchy raw vegeta...
Avocado Mousse
This simple recipe for avocado mousse is both simple and delicious. You need just four ingredients to make this tasty dish, and...