Avocado Papaya Salad

recipe
When you can find fresh papayas, grab a few to make this summer salad. Youíll like it so much that itíll be on the menu for tomorrow, as well.
Ingredients:
1 ruby red grapefruit, peeled
2 large avocados, peeled, pitted, chopped
1 small papaya, peeled, pitted, chopped
1 small head lettuce, leaves torn
2 tablespoons olive oil
1 tablespoon lemon juice
Salt and black pepper, to taste
Directions:
1) Segment the grapefruits: once peeled, use a small knife to gently slice each segment of fruit out of the sections. Combine with avocados, papaya, and lettuce in a medium bowl; toss gently.

2) In a small bowl, whisk together oil, lemon juice, and seasonings. Pour over avocado mixture; toss gently to coat and serve.
Back to the Avocado Recipes home page.
Add a Review or Comment:
Data:
Published: March 8, 2011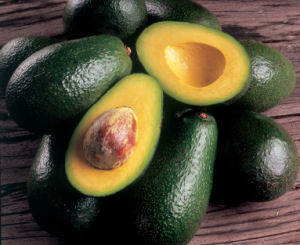 Similar Recipes:
Avocado Potato Salad
The mayonnaise is usually the only creamy component in potato salad but this time avocado adds a fresh flavor. Serves 8 as a side.
Avocado Asparagus Salad
Itís worth waiting to prepare this salad until asparagus is in season. Their sweet, earthy flavors is unmatched by frozen or ca...
Avocado and Tuna Salad
Creamy avocado pairs perfectly with the mayonnaise and tuna of this salad. The corn creates a slightly sweet burst of flavor as...